Hakuseisya Linen Supply Services

1.No purchase cost of linens

Hakuseisya prepares linens you need, so you can save an initial cost of purchasing linen.

2.Low cost by mass production

Professional techniques and up-to-date large-scaled equipment enables production cost to reduce, so Hakuseisya cleaning price is lower than standard market prices.

3.No need of storage spaces

Hakuseisya supplies, stores and repairs linens, so you don't need have large storage spaces

4.Deliver as much as you need when you need

Hakuseisya regularly delivers linens to you, so you do not need controlling linen stock to reduce personnel cost.

5.High cleaning techniques

Hakuseisya acquires certification of RAL, German quality assurance system, and provides linens with a high degree of whiteness and smooth texture
» Quality
Hotel Linens
Hakuseisya prepares sheets, bed covers, pillowcases, a wide variety of towels, bathrobes and Yukata and so on. We take responsibility of purchasing, replenishing and controlling linen inventories, so you will never run short of lines, which contributes to streamline your business operation. In addition, we stock only good linens from carefully selected dealers and makers. Linens are directly touched on our guests' skin, so our priority is always on linen quality.

Original design of Yukata and towels for you.
Our designers visit you to take your request and make original Yukata and Towel according to your accommodation's images.
Food and table Linens
Hakuseisya provides table clothes, napkins, kitchen towels and uniforms such as cook coats used in restaurants, cafes and wedding halls. We have a variety of table linens, which can help your restaurants have a decoration to fit with your theme.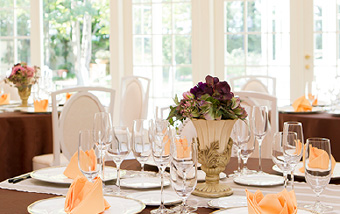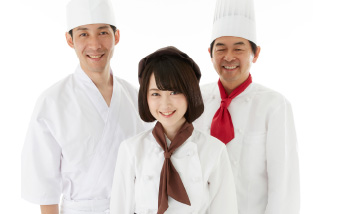 Sale and lease of bedclothes
Hakuseisya can sell bedclothes with lower price than that you buy from retail dealers, because we buy a large amount of linens from dealers every year. In addition, we can suggest not only sales but also lease service with bedclothes maintenances so that you can use them comfortably for a long period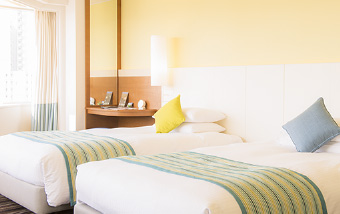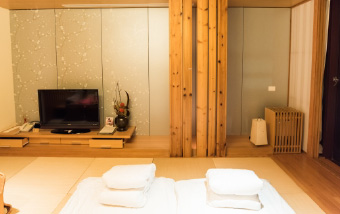 The main item
Linens
Sheets
Bed covers
Pillow cases
Duvet covers
Towels
Japanese Yukata
Bathrobes
Tablecloth
Napkin
Cook coats
White robes
Various uniforms
Slippers
Sauna matt
Curtain
Bedclothes
Japanese bedclothes
Blankets
Various pillows